Los remotos países de la pena
Video.
Duration: 6'31" min
Spanish Language
Original Format: Betacam Digital
Projection format: DCP 2K Estereo
Production: Javier Codesal © 1998 España
Screenplay and direction: Javier Codesal.
Production: Julia Sieiro.
Cinematographer: Javier Serrano.
Original Music: Enrique Morente.
Camera Operator: Gabriel Pasamontes.
Direct Sound: Ángel López.
Postproduction: Imagen Line.
Luthier: Juan Álvarez.
Guitar label: Ignacio Collado, Elisa Romero.
Performers: Pedro Pablo Azpeitia, Antonio Fernández de la Fuente, Thomas-Brent Gonzales, Jason Dry.
Drivers: Manuel Marcos, Julián Carretero.
Acknowledgments: José Luis Benedí, Luis Rivas, Álida G. Piñeiro, Ángel Germán, Mercedes Subirats, Instituto de Salud Carlos III, Filmart, Empresa Mixta de Servicios Funerarios de Madrid, Renfe.
A production by Luisa de Marillac Sieiro for ÁTICO 7.
The construction of a very particular guitar is combined, since it lacks a neck, bridge, strings and even soundhole, with scenes recorded in an austere hospital room or images obtained from inside a hearse that travels through the streets of a city. And the voice of Enrique Morente on the poetry of Federico García Lorca.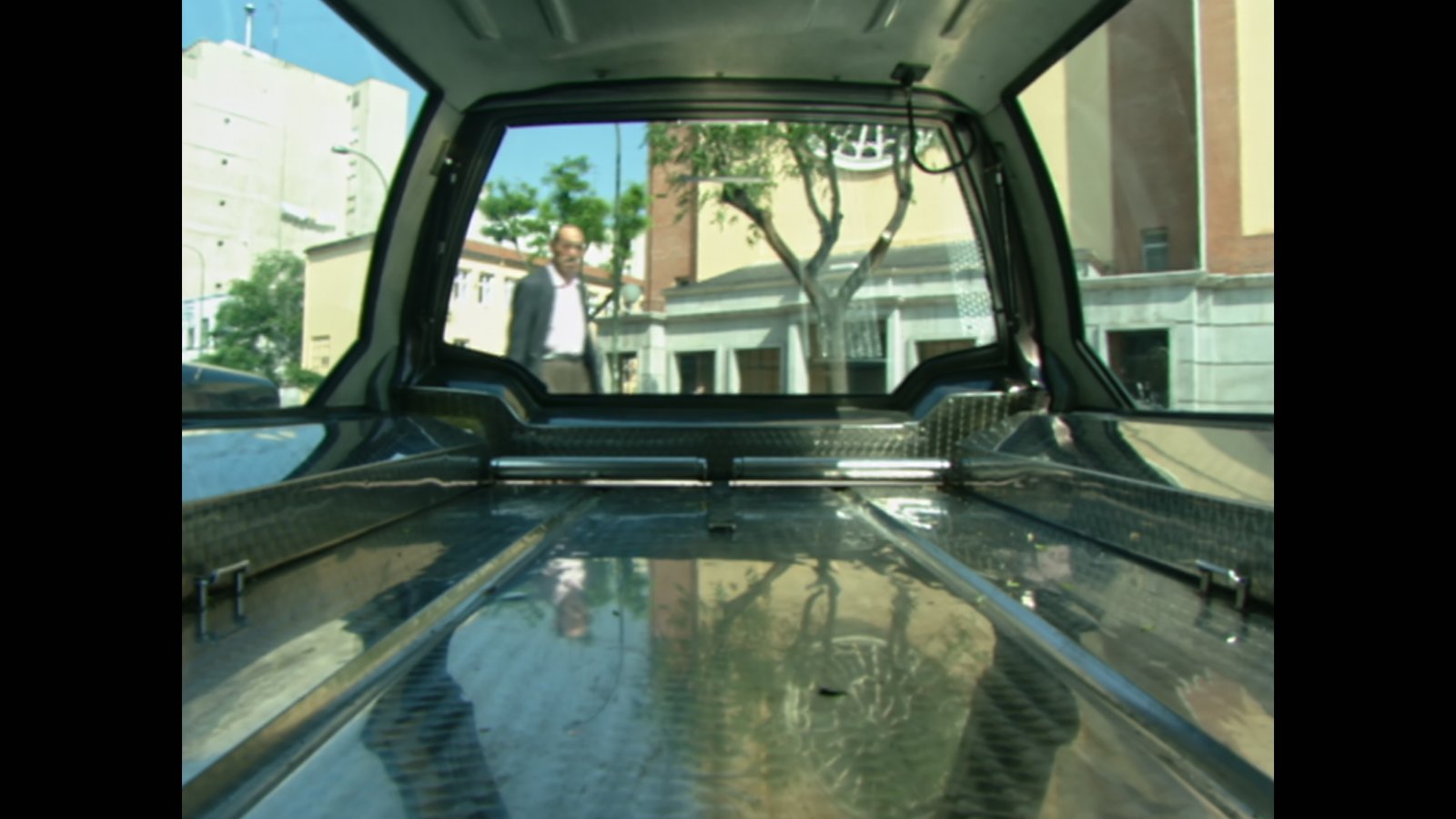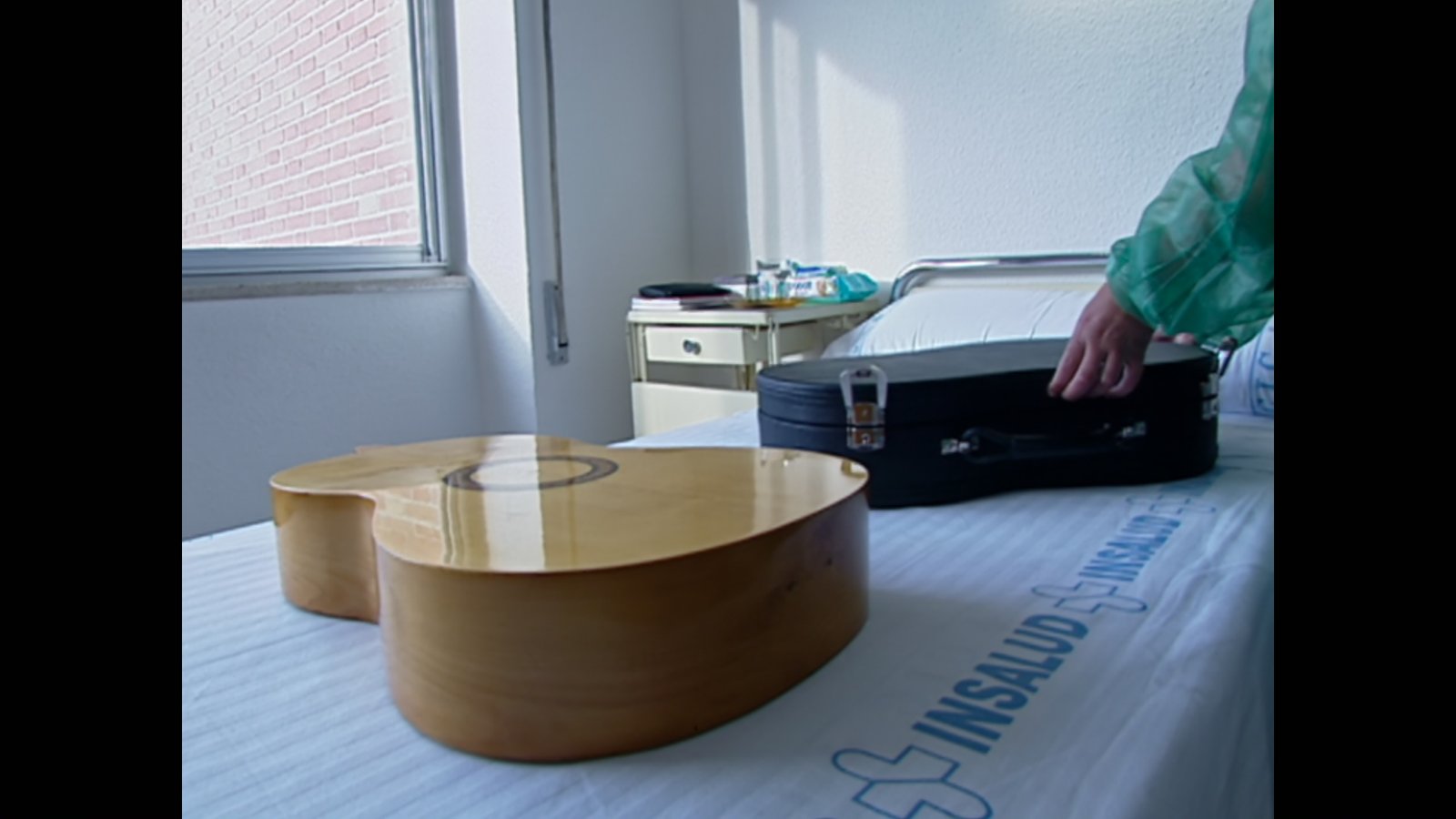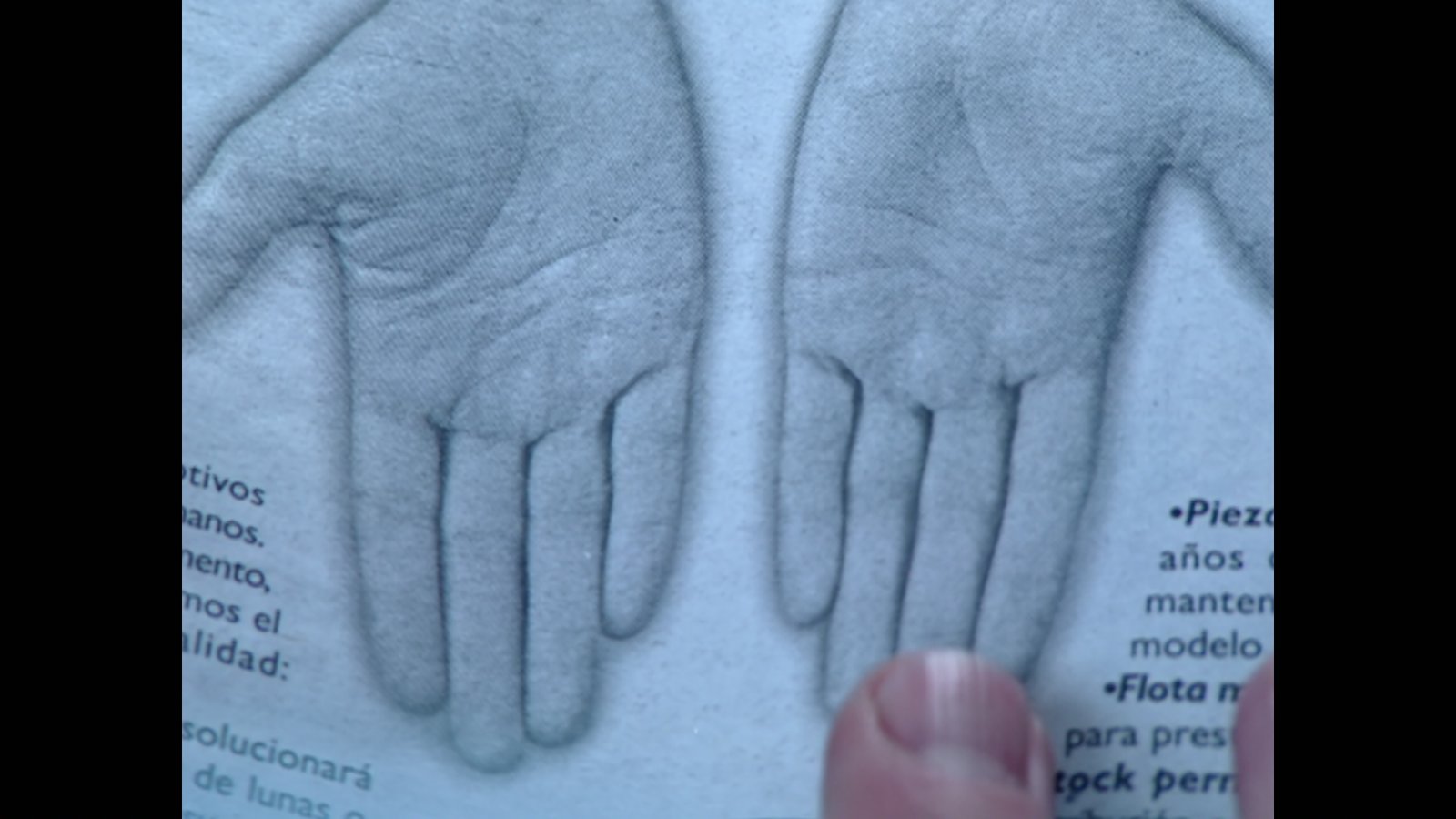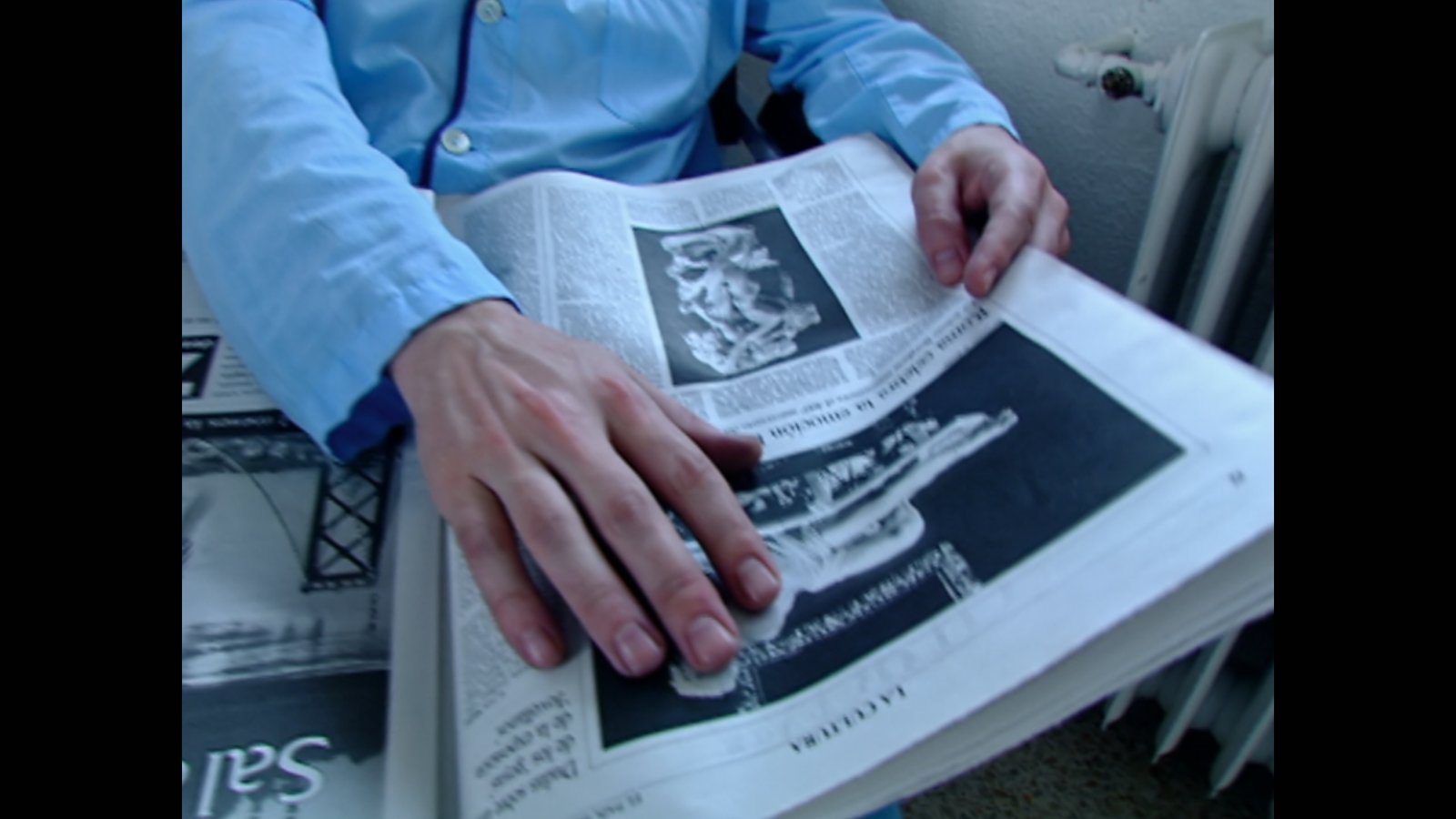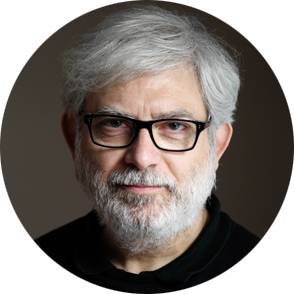 Director Bio
Javier Codesal (Sabiñánigo, Huesca, 1958) has a degree in Visual and Hearing Image Sciences from the Complutense University of Madrid.
Considered one of the pioneers of video art in Spain, his interest in the body and music stand out in his career – present in productions as different as' Centauro ',' Sábado legionario ',' Los remotos paises de la pena 'or the exhibition' Ponte el cuerpo'-, the approach to themes such as pain, death or illness – for example, through the series 'Dias de Sida' – and a series of portraits that includes 'La habitación de rada' (on the Balkan War), 'Mario y Manuel', 'Portrait of Francisco del Río' or 'Mayte'. Two of his other artistic facets are regularly reflected in his works and installations: poetry and drawing.