Video
Duration: 7'30" min
Spanish Language
Original format: U-Matic
Projection format: DCP 2K Estereo
Production: Javier Codesal © 1988 Spain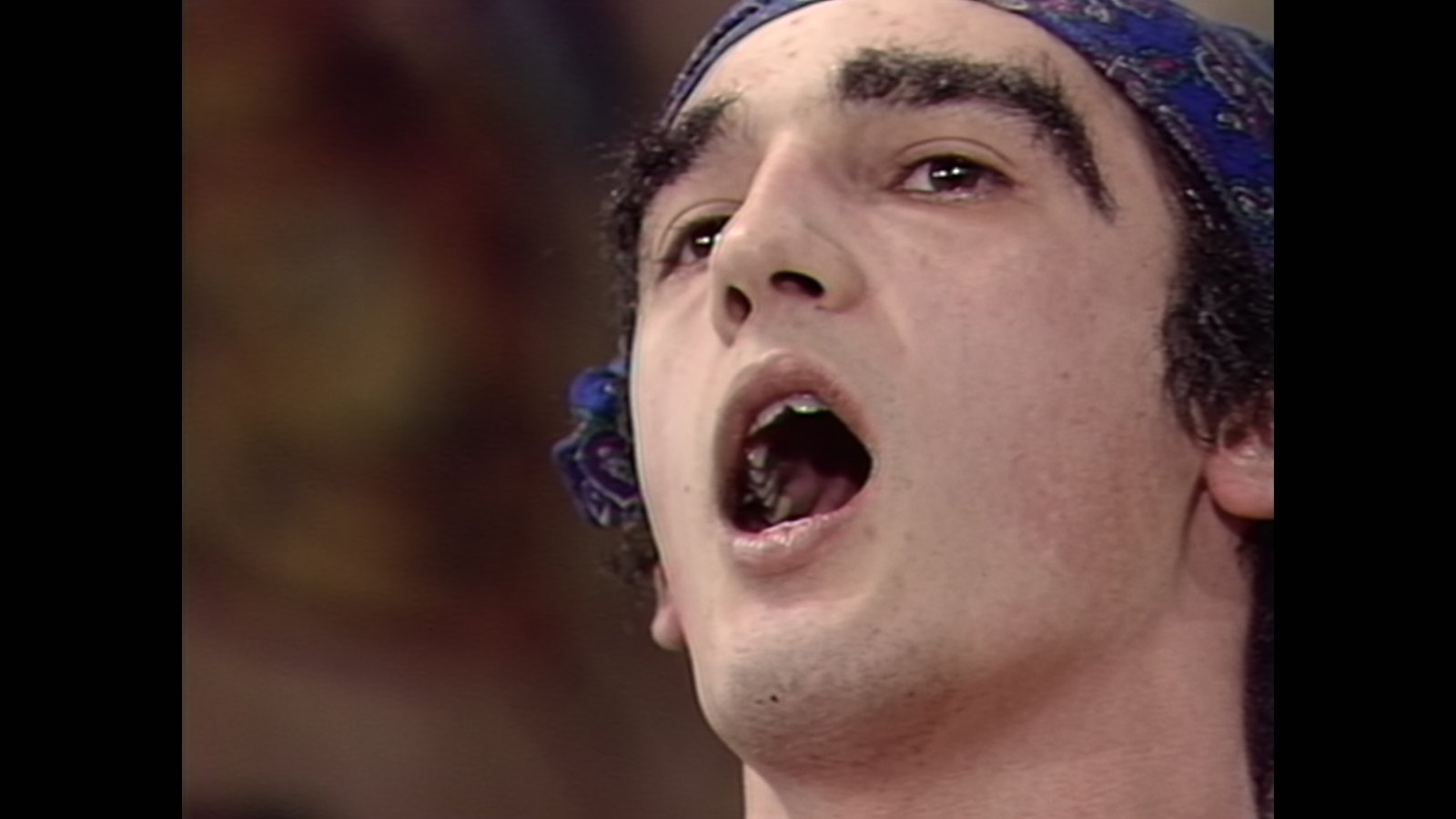 Screenplay and direction: Javier Codesal.
Production Assistant: Director: Julia Sieiro. Artistic direction: Luis Carreño.
Musical Direction José Alustiza.
Camera operator: Juan Paco Dirube (Cebra Vídeo).
Direct sound: Rodrigo
Silva-Ramos.
Editor: Julio Chorro.
Performers: Javier Prieto, Sergio Ayerbe, Luis Pérez, Juan
Andrés, Blanca Ferrer, Mª Jesús Hernández, Pilar Ibor, Mª Pilar Navarro, Mª Carmen Salinas and Grupo Folclórico Los Mañicos.
Atrezzo: Paz Gimeno, J. Antonio Codesal. Production: D.G.A.,
D.P.Z., D.P.H. y Javier Codesal.
In the Renaissance Patio de la Infanta in Zaragoza, three centaurs dressed in Aragonese folkloric clothing sing old-style jotas in turn, followed by a female choir that performs one more a cappella. The lyrics for the jacks were written by Javier Codesal. A rondalla, antique furniture, flowers and reliefs of fauns or centaurs from the Patio complete the video. Body, sexuality and gender are notions that the Centaur twists by inserting them into a paradoxical representation that associates heterogeneous elements and combines irony with drama.
This video is also part of the video installation Centauro (1988).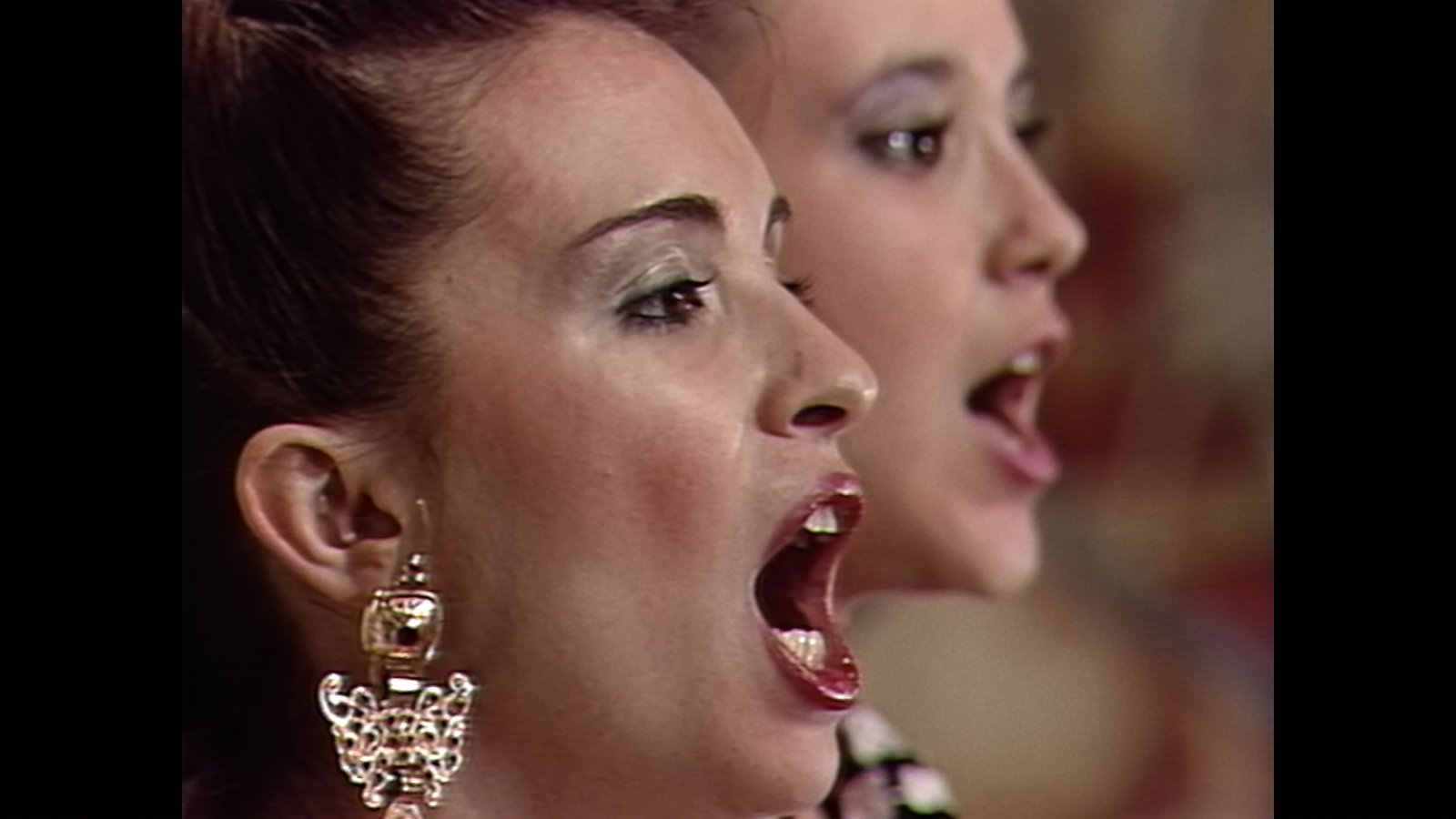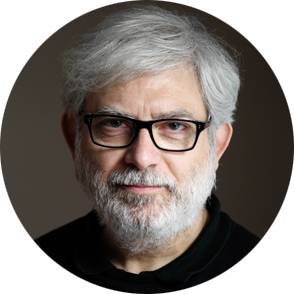 Director Bio
Javier Codesal (Sabiñánigo, Huesca, 1958) has a degree in Visual and Hearing Image Sciences from the Complutense University of Madrid.
Considered one of the pioneers of video art in Spain, his interest in the body and music stand out in his career – present in productions as different as' Centauro ',' Sábado legionario ',' Los remotos paises de la pena 'or the exhibition' Ponte el cuerpo'-, the approach to themes such as pain, death or illness – for example, through the series 'Dias de Sida' – and a series of portraits that includes 'La habitación de rada' (on the Balkan War), 'Mario y Manuel', 'Portrait of Francisco del Río' or 'Mayte'. Two of his other artistic facets are regularly reflected in his works and installations: poetry and drawing.