Video.
Duration: 138 min
Spanish Language
Original Format: Video HD
Projection format: DCP 2K Estereo
Production: Javier Codesal © 2021 España
Directed by and camera: Javier Codesal.
Production: Julia Sieiro, Javier Codesal.
Direct Sound: Julia Sieiro, Manuel Benedí.
Editing: Javier Codesal, Julia Sieiro.
Color Correction: Benito Macías.
Soun Postproduction: Pedro Saavedra.
Photography (crucified image): Steven Ossa.
Wall drawing: Francisco Javier Ibáñez.
With the testimony of Ramón Barreiro.
In order of intervention: Federico Armenteros, Juan Carlos Meléndez, Justo Mayo, Selena Luisa Lozano, Eduardo Levaggi, Lola Flores, Janeth Benedicta García, Miguel Valoy, Julián Marcelo Tarcay, Ramón Barreiro, Alberto Giménez, Diego Dorado, Alfonsa Vico, Francisco Javier Ibáñez, Emilio Rossomando, Alexia Prieto, Inocente Aguado, Felipe López, Cristian César Franco, Issiaka Dosso, Francisco Javier Blanco, Carlos Jorge Martínez (in memoriam), Jesús Herrero (in memoriam). Y la participación de: Isidora Flores, Miguel Ángel Fernández, Gerardo Olmo, Antonio José Sanz, Arantxa Gimeno, David William Clayton, María Vicenta Sánchez, Brenda Palacios, Carlos Andrés Céspedes, Clara Aniorte. Agradecimientos: Fundación 26D, Federico Armenteros, Gloria Gertitz, Eduardo Milán, Olvido García Valdés, Edmundo Garrido, Manuel Olveira, José Luis Benedí, Cecilia Barriga, Fanny Castaño, María Gracia, Manuel de Segura, Rafael del Cerro, Rosa Arauzo, José Miguel Olmo, Enrique Matos, Chen Siyu, Juan Manuel Vidal, Susana Guimaraes, Angie Castillo, Francisco Sémper, Christian Fernández, Ricardo Alonso, Reyes Blanco, Pablo Carrasco, Antonio Castro, Bernardo de las Heras, Janjuen Li, Ángel Sánchez-Miranda, Julio Peñas, Juan José Argüello, Paz Cuadros, María del Campo Sánchez, Carmen López, Lorena Martínez, Alicia Merino, Pilar Peñalta, Francisco J. Pérez, Juan Manuel Pérez, Antonio Rodríguez, Antonio Vela, Daniel Vicente Sánchez, Oratorio del Olivar, Francisco Javier Garzón, Antonio Lozano, Miguel Ángel González, María del Pilar Liberal, Antonio Menéndez, Rita Pérez, María Dolores Urrestarazu, José Luis Ballestero, Kanya enmarcación, Carla Tarruella, Vanessa Tedejo, Tate Díez, Teresa Luesma.
Evangelio mayor has been produced within the framework of the "la Caixa" Foundation's Support for the Creation program.
Brochure for visitors to the center, with a text by Manuel Asín: DA2 2021. Javier Codesal Exhibition. Evangelio mayor
Evangelio mayor deals with aging in the context of LGTBIQ+ people. Aging and its accompanying phenomena are often overshadowed by visual representations, which prefer young and healthy models. This exclusion is exacerbated when it comes to lesbians, gays, transsexuals and other sexual dissidents, whose images tend to adhere to a reduced set of stereotypes. But old age or illness (and the film also recalls AIDS) allow us all to experience the fragility of the living body and then think about the social and cultural limits that condition us; In addition, age and illness put into play the ability to face these limits, a central aspect of human creativity.
To the representation of the difference of the bodies and their behaviors is added the rereading and rewriting of cultural texts and of the artistic languages themselves. Greater Gospel is committed to overcoming generic audiovisual conventions, in which Codesal is a benchmark, gathering suggestions from alternative cinema and video made by artists from the first decades of the 20th century. For this reason, Evangelio Mayor does not respond to the heterofilmic formula "fiction versus documentary", since it takes elements from both parts.
In the same way that a queer body supposes, by its mere presence, an indiscipline in relation to the rules and a challenge to order, the film assumes that same character by interrupting some disciplinary canons. We are before a queer film in its discursive materiality, by manners, performances and sayings; and, perhaps, before a queer essay, given its mixed and tentative nature, along with the references it makes.
The revision and reincarnation of biblical texts in this work does not have a religious value but a cultural value, as remains of a mythical past that survives in different ways and continues to exercise violence in current body politics. Greater Gospel rehearses a rereading of the Gospels from LGTBIQ+ points of view, using a differential language. In fact, the film has supposed an artistic process of relationship with the participants from their double condition of people and characters, whose presence (past, aspirations and proposals) has largely determined the content and formalization of the work.
This work is linked to other previous works by the artist, especially with the feature films Evangelio en Granada (Meta) and Testimonio de Frederman, both of 2019, oriented these from the political violence in Colombia.
Evangelio Mayor has been shot largely in the Josete Massa residence for LGTBIQ+ elderly during the renovation of the building prior to its commissioning, between 2019 and 2020. This public residence, the first of its kind in the world, is managed by the Fundación 26D.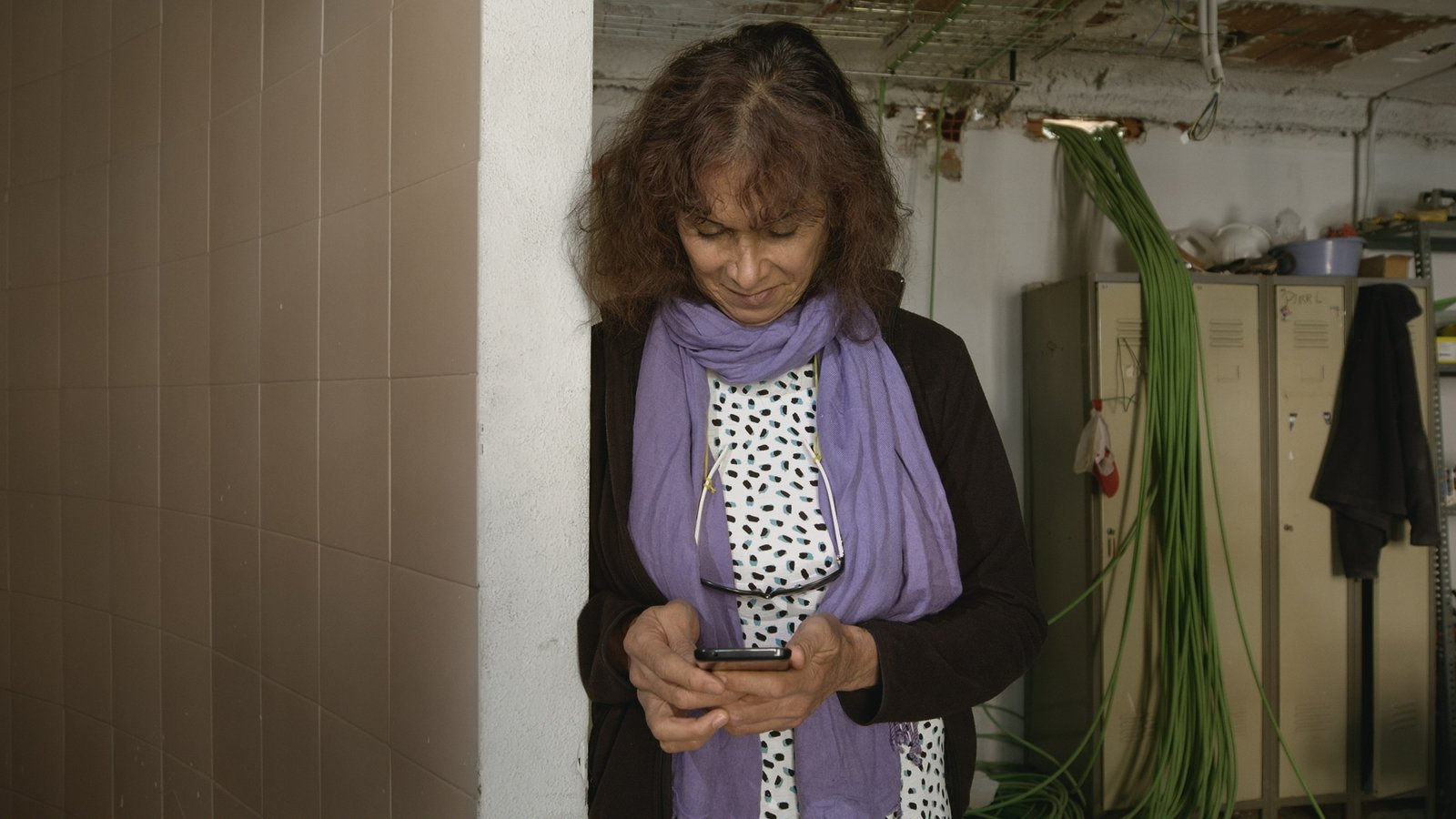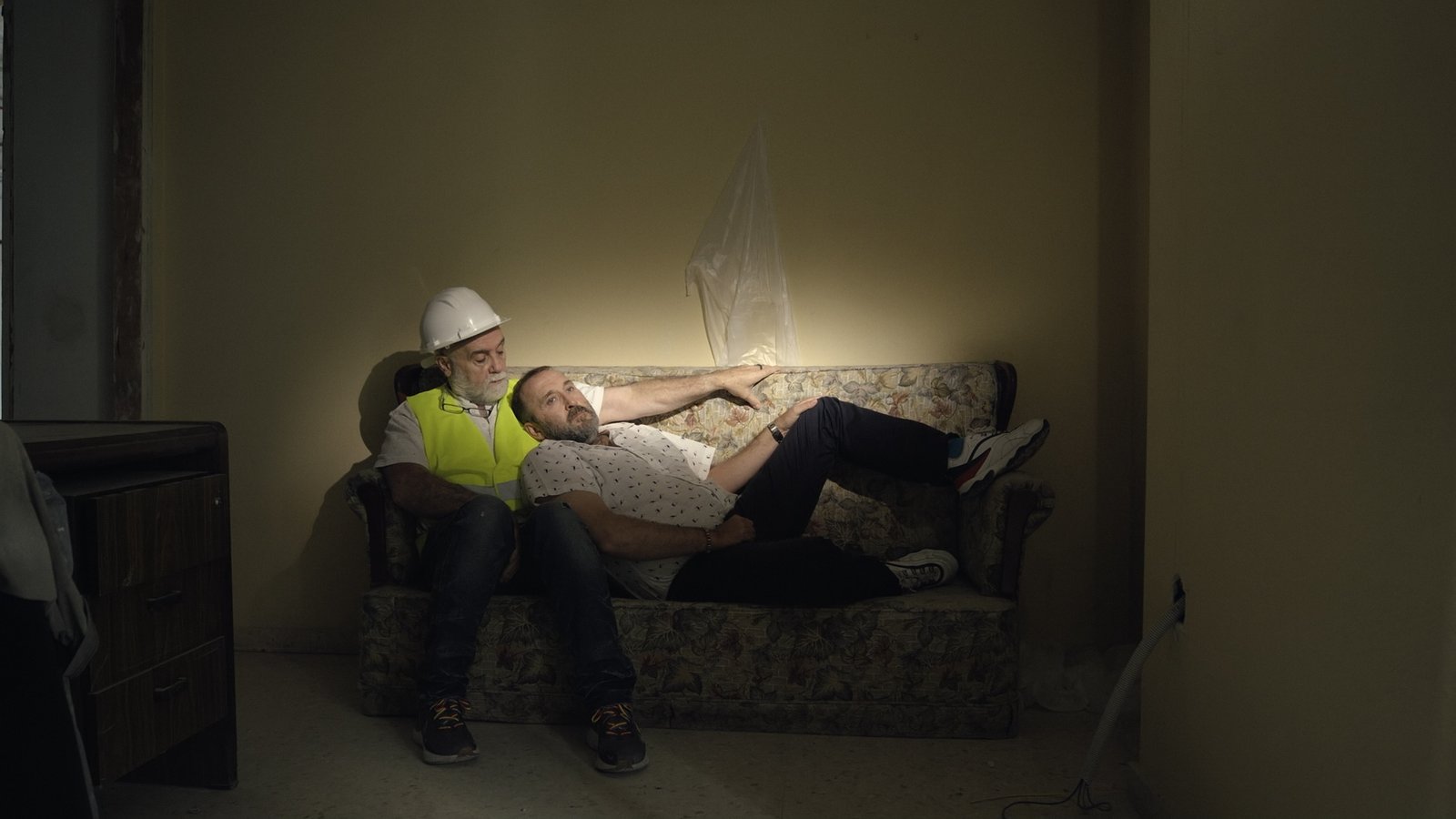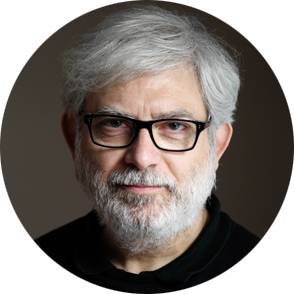 Director Bio
Javier Codesal (Sabiñánigo, Huesca, 1958) has a degree in Visual and Hearing Image Sciences from the Complutense University of Madrid.
Considered one of the pioneers of video art in Spain, his interest in the body and music stand out in his career – present in productions as different as' Centauro ',' Sábado legionario ',' Los remotos paises de la pena 'or the exhibition' Ponte el cuerpo'-, the approach to themes such as pain, death or illness – for example, through the series 'Dias de Sida' – and a series of portraits that includes 'La habitación de rada' (on the Balkan War), 'Mario y Manuel', 'Portrait of Francisco del Río' or 'Mayte'. Two of his other artistic facets are regularly reflected in his works and installations: poetry and drawing.