Video.
Durarion: 2'25" min
Spanish Language
Original Format: Video HD
Projection format: DCP 2K Estereo
Production : Javier Codesal © 2010 Spain
Image, sound and editing: Javier Codesal.
Production in Colombia: Zaida Lizeth Hincapié.
Assistant: Omar Evelio Vanegas.
Soun Postproduction: Pedro Saavedra.
VIdeo post-production: Daniel Ruiz.
With the sound participation of Grupo de Danzas Galerón Llanero San Martín; conductors: Carlos Andrés Mora, Brisela Zabala; dance: Andrea Rey, Leonardo Aguilera, Daniela Jiménez, Gustavo Jiménez, Erika Tatiana Arévalo, Sebastián Jiménez, Daniela Guarín, Santiago Polo, Leidy Pérez, Julián Millán.
Acknowledgments: familia Codesal Pérez, La Mar de Músicas, Carlos Julio Mora, Francisco Martín, José Luis Cegarra, Julián Rodríguez, Julia Sieiro, Factoría de Vídeo.
Video produced with the help of %22La Mar de Músicas%22.
The dead body exposed to the gaze in mourning. Such exposure connects with the common nature of images, mental or photographic, as managers of absences. The familiar and the extraordinary, in a path of difficulty and silence, jump over its function as a monument to seek a certain vitality in the repetition of the photographic shot and the synchronization to a pulsating sound.
Joropo in memory of María Pérez.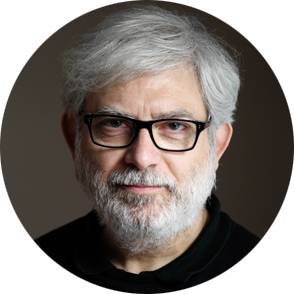 Director Bio
Javier Codesal (Sabiñánigo, Huesca, 1958) has a degree in Visual and Hearing Image Sciences from the Complutense University of Madrid.
Considered one of the pioneers of video art in Spain, his interest in the body and music stand out in his career – present in productions as different as' Centauro ',' Sábado legionario ',' Los remotos paises de la pena 'or the exhibition' Ponte el cuerpo'-, the approach to themes such as pain, death or illness – for example, through the series 'Dias de Sida' – and a series of portraits that includes 'La habitación de rada' (on the Balkan War), 'Mario y Manuel', 'Portrait of Francisco del Río' or 'Mayte'. Two of his other artistic facets are regularly reflected in his works and installations: poetry and drawing.